Parenting Tool Box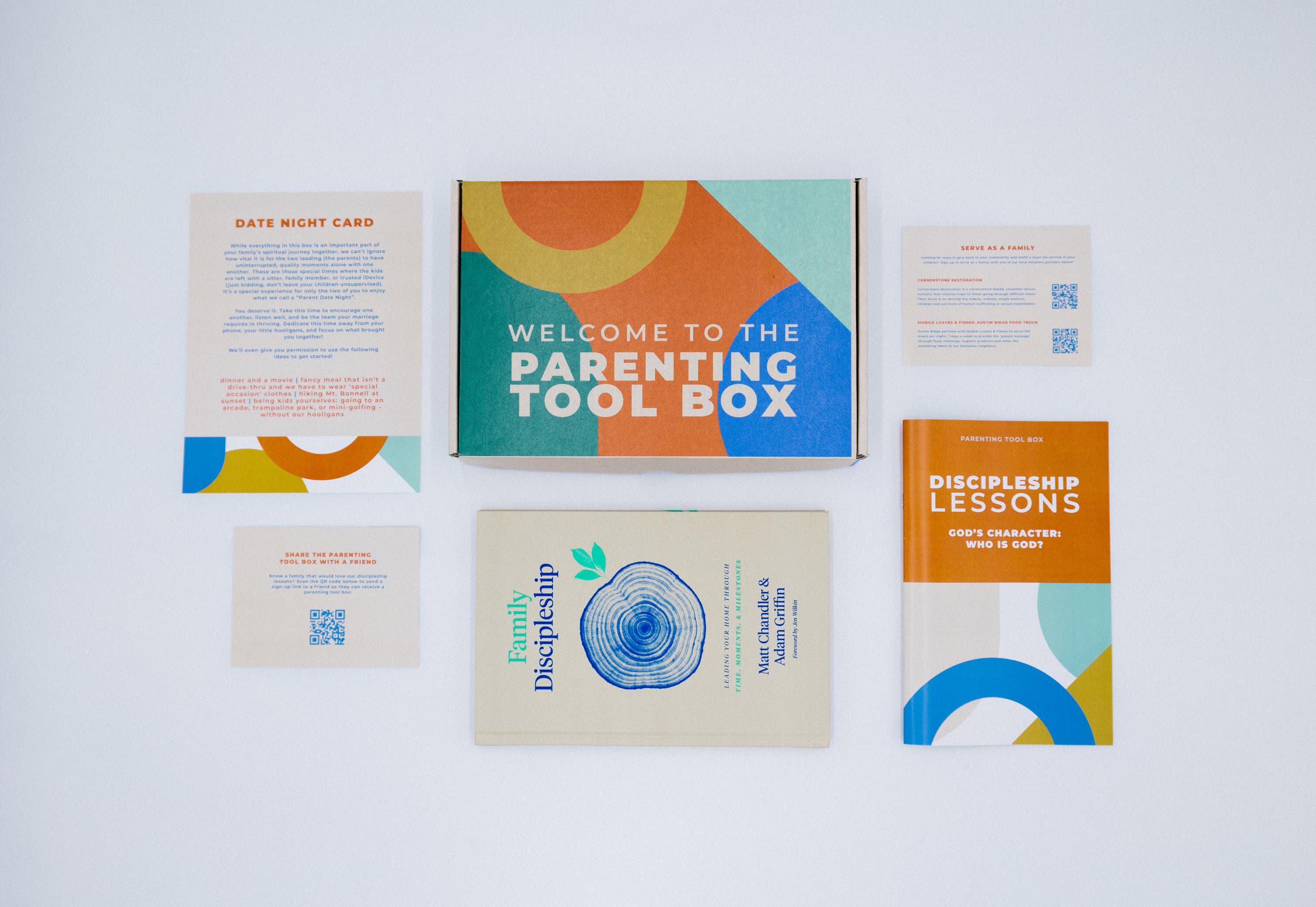 We created the Parenting Tool Box as a resource to help you disciple your family
Our seasonal tool boxes are designed to support parents as you disciple your children. Each box includes a custom family devotional booklet, a book about Christ-centered parenting, unique family service opportunities, date night ideas for parents, gift cards for a family meal out, and other seasonal surprises.
Available Boxes:
Who is God? (Spring) - Including Family Discipleship by Matt Chandler + Adam Griffin
Replacing Lies with Truth (Summer) - Including The Sticky Faith Guide for Your Family by Dr. Kara E. Powell
Trusting God (Fall) - Including Parenting Beyond Your Capacity by Reggie Joiner + Carey Nieuwhof 

Watch the videos below to see what's included and learn how to use the Parenting Tool Box, and hear more about our vision for what it means to disciple your family.

If you don't have our latest Parenting Tool Box yet, or if you want to share one with a friend, order one or more today.
---

Unboxing the Parenting Tool Box
How to Use the Parenting Tool Box
Our Vision for Discipling Your Family
---
Have Questions?
Jason Underhill

Children + Family Pastor

Bee Cave

Jason Underhill

Children + Family Pastor

Bee Cave

Jason was born and raised in Nashville, Tennessee, and graduated from Middle Tennessee State University and Southwestern Seminary. While he has worked in several churches throughout the country, he is honored to now serve at Austin Ridge. He is married to Sarah, and they have five children, Katie Beth, Everett, Nolan, and twins, Lyla and Sosie. He enjoys exploring new places during family camping trips, coaching youth sports, and watching his favorite teams (Vanderbilt, Yankees, and Steelers). In order to reach all generations and families for Christ, Jason is passionate about equipping individuals with the necessary tools and motivations to authentically share their stories and impact others around them.

---