Impact the next generation by serving with Ridge Kids
It's an exciting time to be part of the Ridge Kids team! We have been given an amazing opportunity to lead kids to Know, Grow, and Serve Jesus. Learn more about opportunities to volunteer in one of the roles below, and join us as we impact the next generation.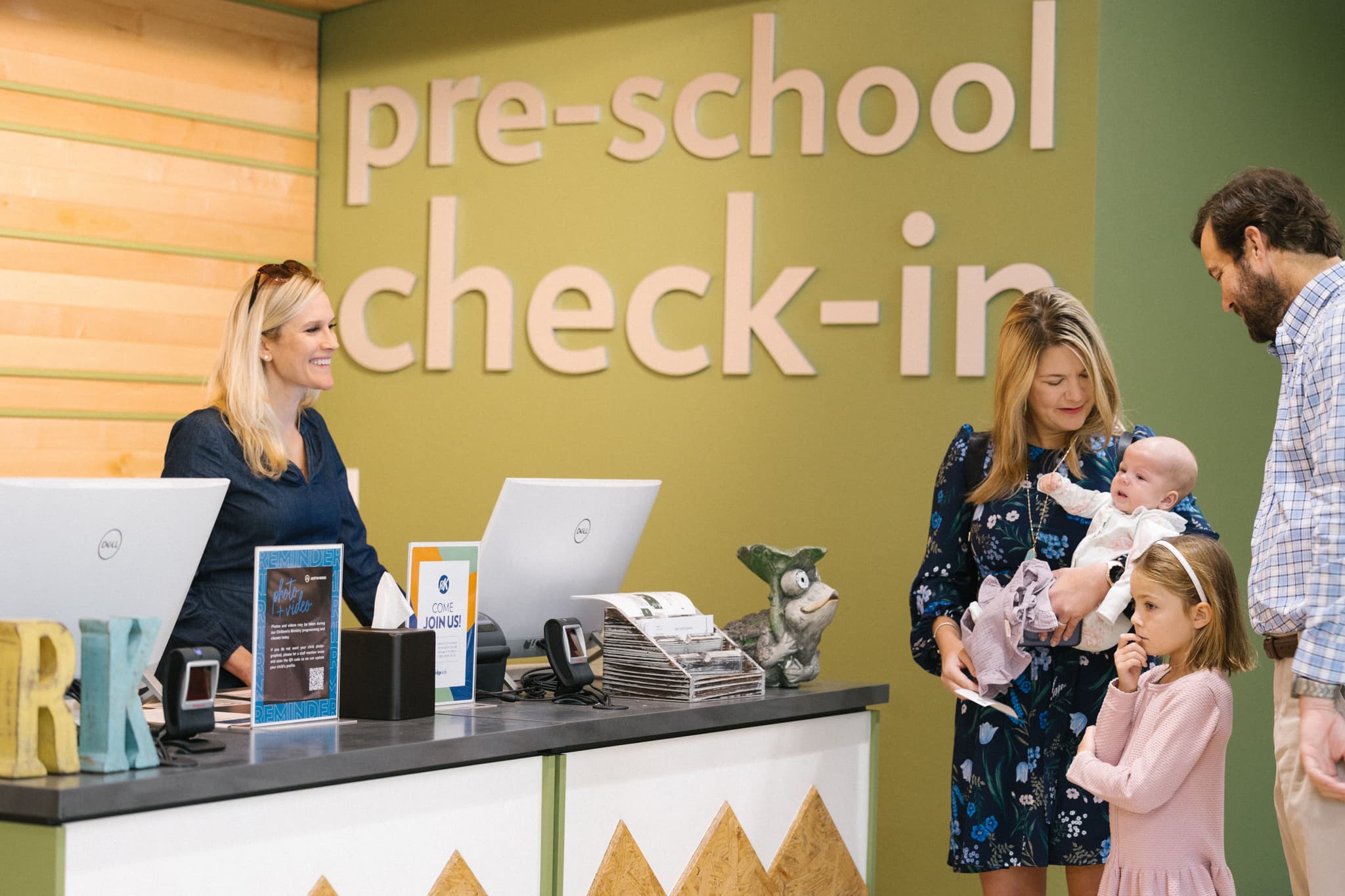 First Impressions
Help families and guest feel welcomed
We're looking for friendly adults and students who can help greet families as they arrive, register children in their age-appropriate groups and escort them to their classrooms, and answer questions about Ridge Kids and other ministries on our campus.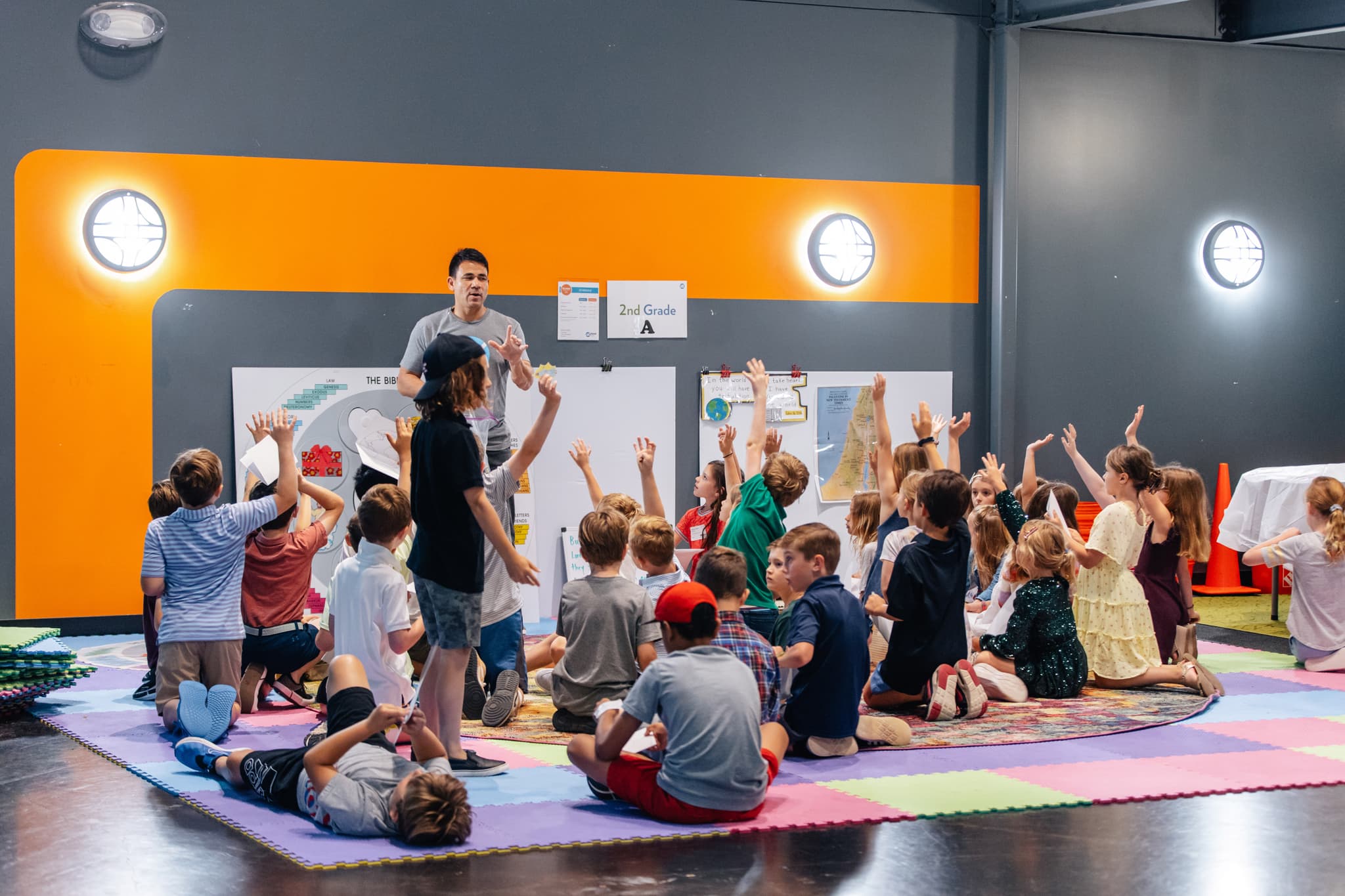 Small Group Leaders
Disciple and pour into kids
Adults and students can serve in this role to lead kids in discussion, activities, and celebration on Sunday mornings, alongside a team of other leaders and amazing kids! All resources are provided.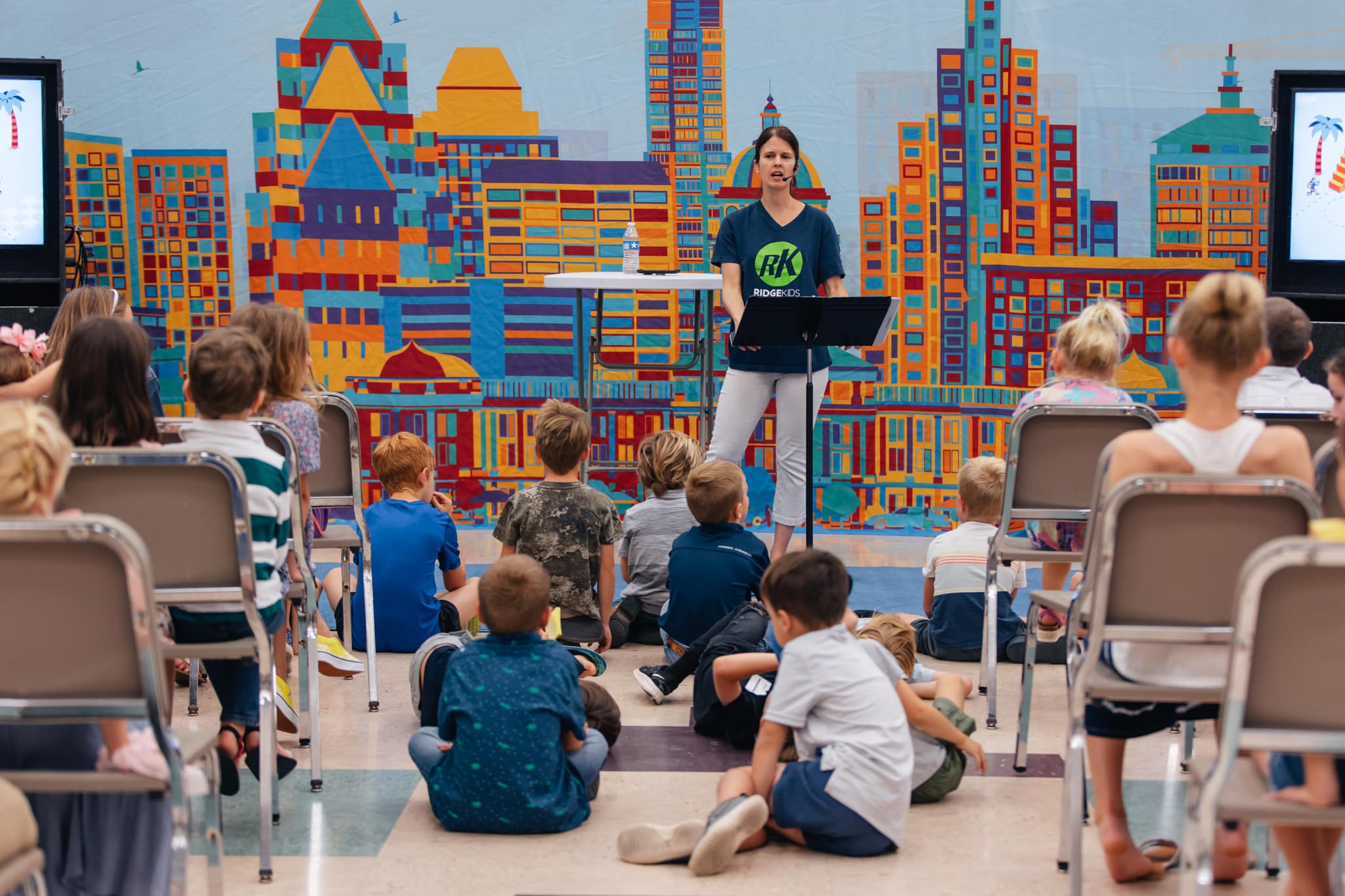 Hosts / Storytellers
Present God's story in creative ways
If you are comfortable being upfront and on-stage, this is the role for you! You'll participate with other storytellers and actors to share God's story in a fun and accessible way for kids of all ages.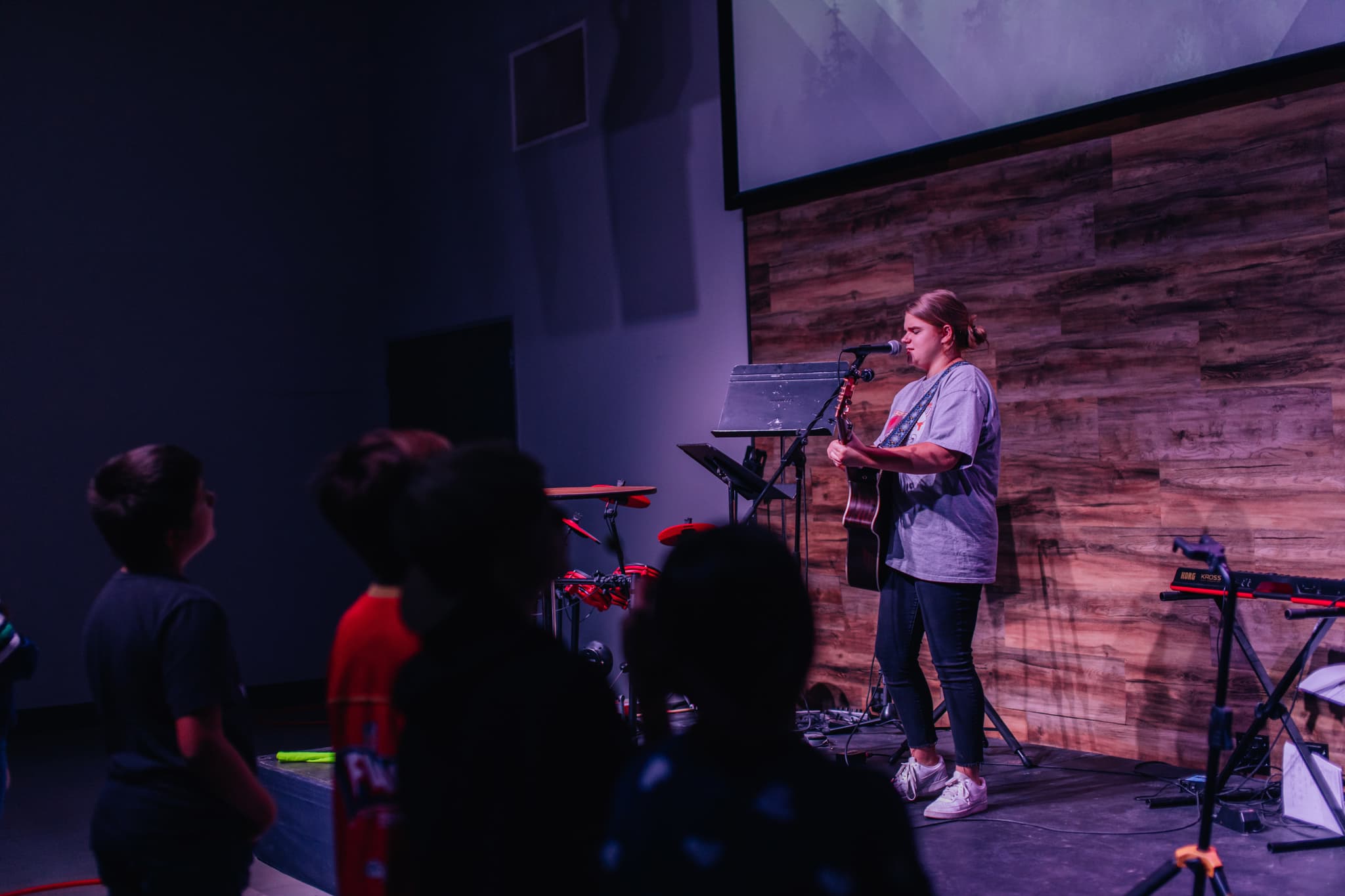 Worship Leaders
Lead kids in large group worship
Do you love to praise and worship God? Join our team of volunteers who lead kids alongside lyric videos during our large group time on Sunday mornings. Be ready to practice dance motions and have fun!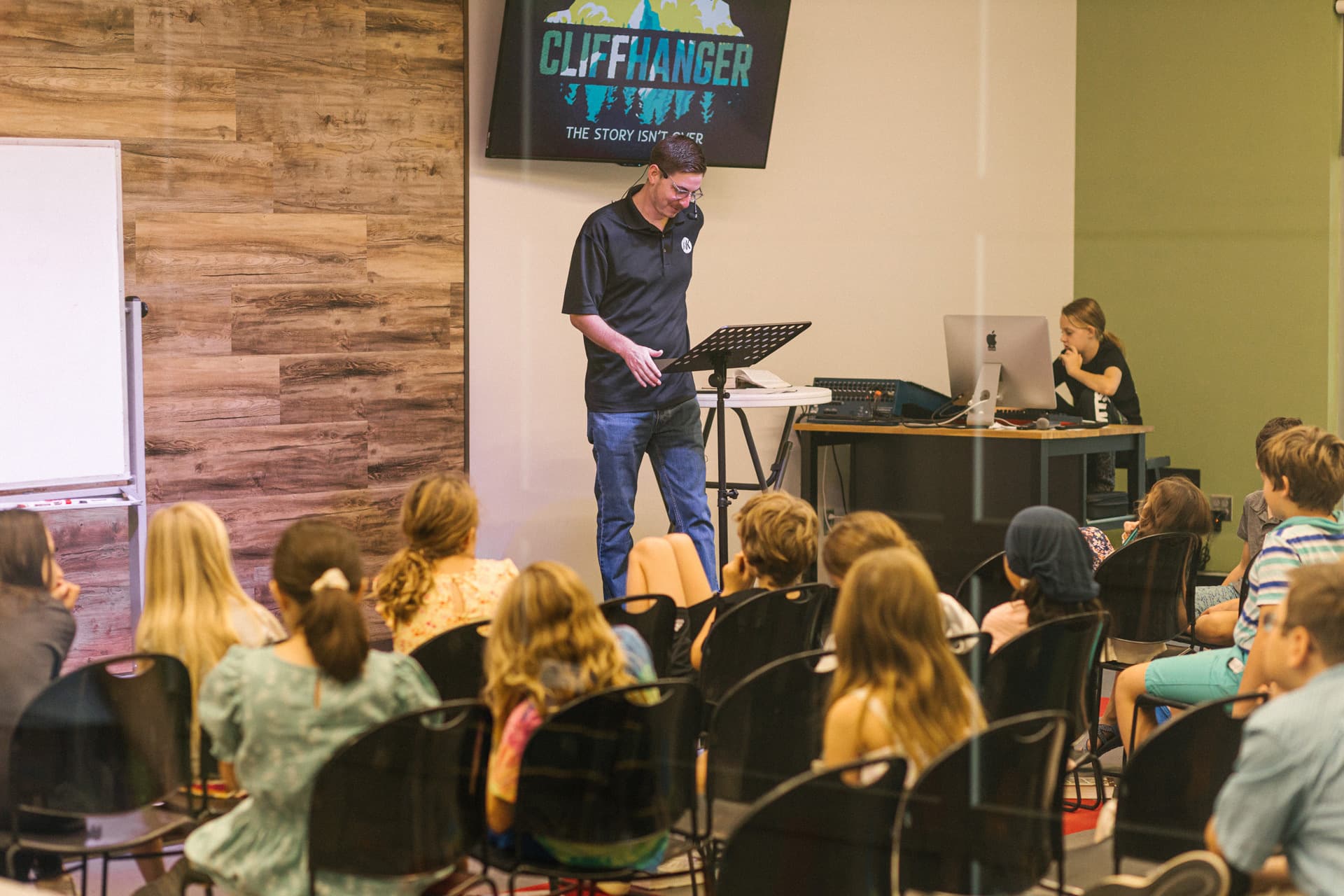 Multimedia Support
Create a seamless worship environment
We're looking for volunteers to work alongside a team to provide the lights, sounds, and programming for our large group time.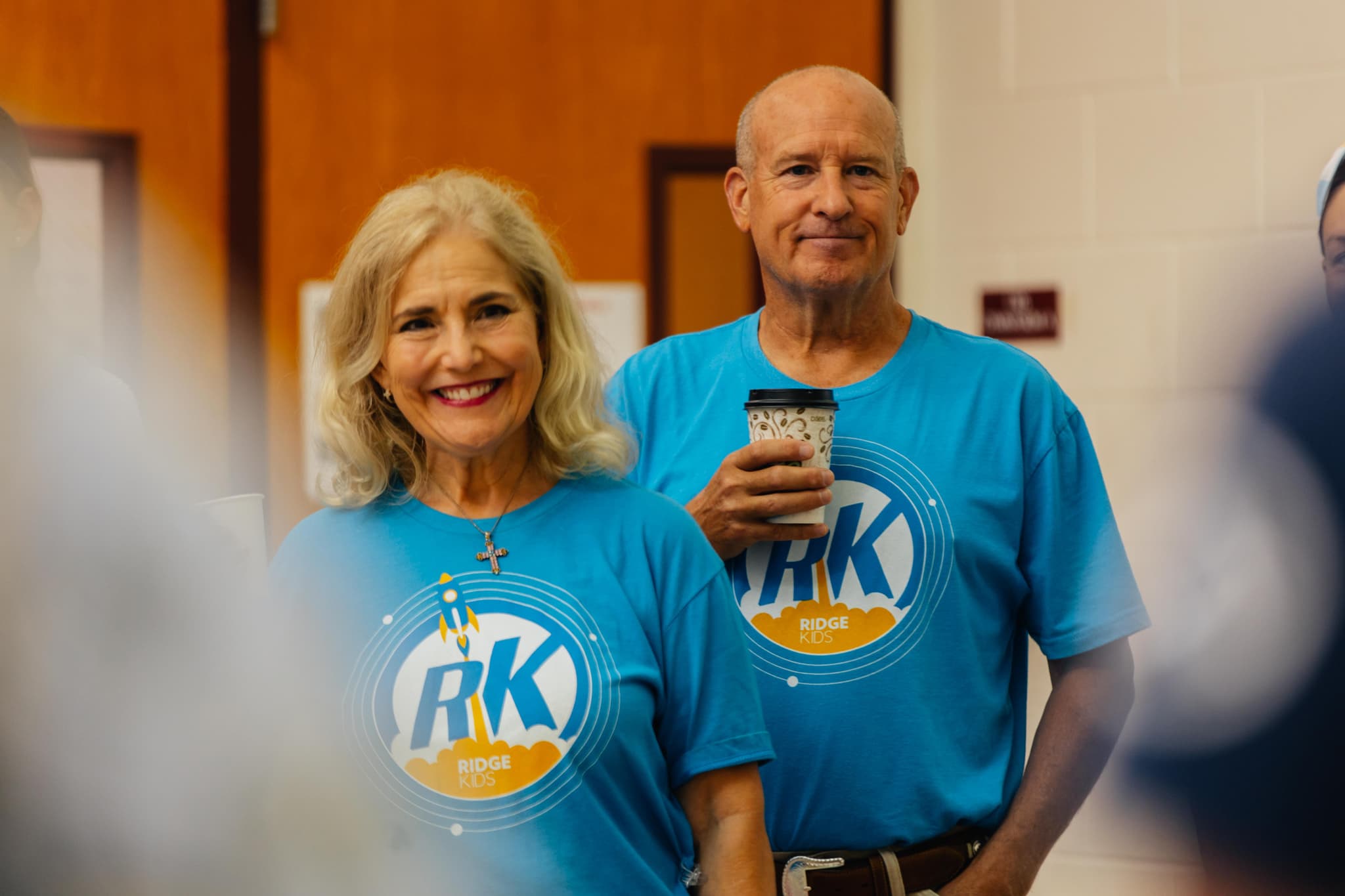 Small Group Coordinators
Lead the adults leading our kids
If you're ready to be all in, join our team of Small Group Coordinators to connect with our leaders throughout the week and provide leadership and support for them on Sunday mornings.
Ready to join us?
To find out more and let us know which role(s) interest you, fill out the Serve Kids Interest Form for your preferred campus, and one of our Directors will follow up with you soon!
Volunteer Resources
Explore our training videos and recommended reading for Ridge Kids volunteers.