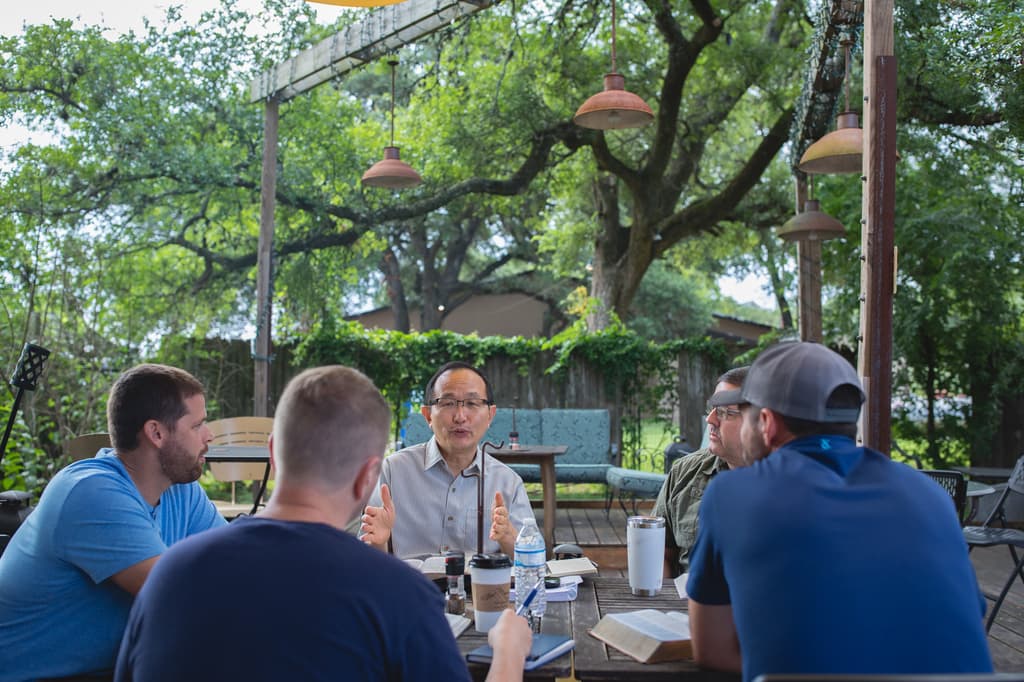 Men's Discovery Groups
Early Jesus followers were everywhere – in every place. They didn't have their own buildings so they met in cafes, in marketplaces, public squares, and homes. They met where there were other men close by who may be interested in joining them.
In an effort to model the same, we're offering men's 1-hour "Discovery Groups" close to you in the city. Each week, men will meet at various locations and times, read a short bible passage and discover together.
Discovery Groups (also known as Discovery Bible Studies – DBS) are merely groups where friends/family come together to see for themselves what the Bible says and how it can effect our lives. Anyone can lead one, and you can start with one of the passage lists linked in the sidebar.
Have Questions?
Donald Dumbacher

Leadership Development Pastor

Southwest

Donald Dumbacher

Leadership Development Pastor

Southwest

Don was born and raised in Cincinnati, Ohio, home to the greatest food in the world: Skyline Chili. He attended THE Ohio State University, where he met his future wife, Shelli. After attending The Master's Seminary to see what they know, he and Shelli moved to the Chicago area, raised four children, and started a Student Ministry and then a church plant. While campus pastoring in Illinois, he discovered free agency and took his talents south – to ATX. Don and Shelli's four kids are in Portland, Suisse, Chicago, and Fort Worth. In his free time, he tries to convince his kids to visit.
---