MOMS – Mommies of Minis (BC)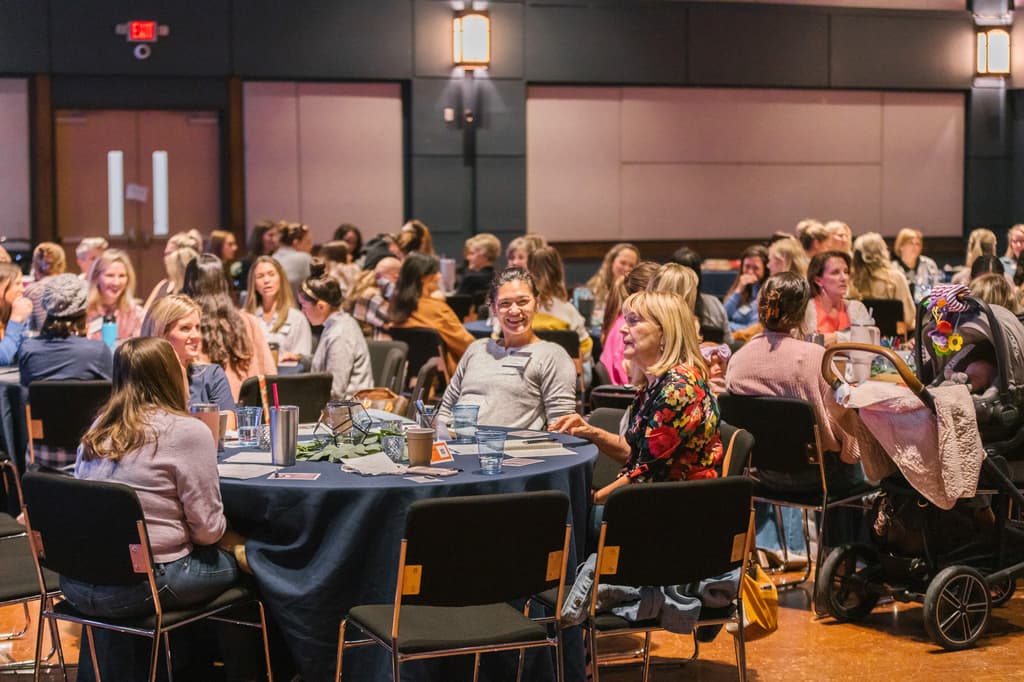 MOMS – Mommies of Minis (BC)
When
Every other Thursday, through Apr 27 | 9:30-11:45am
Campus
Where
Bee Cave Campus
Bldg A Auditorium
Cost
$50 + childcare if needed
Do you desire to be known and connected to a community of moms who understand the journey you are on? Do you dream of a hot breakfast you didn't have to cook?
If you are a mother of a child, ages birth through kindergarten, join us as we receive encouragement from mentor moms, learn from guest speakers, and share our motherhood experiences.

SPRING 2023 MEETING DATES
January 12
January 26
February 9
February 23
March 9
March 23
April 13
April 27


Each meeting, our group will learn from guest speakers, share in small group discussions, and build lasting friendships, mom-to-mom! Your small group leader will contact you prior to the first meeting to relay further details.
If you are signed up with childcare, your children will be nurtured in a caring, loving, and age-appropriate environment while you enjoy your morning with other moms.
The spring registration for MOMs has now closed. Please check back here in July when registration for the fall semester will open.

Are you a new mama? Or maybe just want to learn about MOMs? If you would like to connect with the MOMs community prior to fall registration, please us at theridgemoms@gmail.com. We would love to help get you connected!
Have Questions?
Laura Benton

Embrace + Women's Ministry Assistant

Bee Cave

Laura Benton

Embrace + Women's Ministry Assistant

Bee Cave

Laura was born and raised in the sunny state of CALIFORNIA!!! She grew up in Southern California, where she enjoyed her summers at the beach, and then moved to Northern California, where she attended college at San Jose State. She earned her degree in Child and Adolescent Development with a minor in Mathematics, but let's be honest; she mostly went to school to play water polo. Laura, her husband, Dan, and her three girls, Cassidy, Libby, and Emily, made the trek out to Austin in August 2018. It is Laura's great joy to have fun serving people, which is what she is doing as a ministry assistant for Embrace and Women's Ministries. While she may never get used to the weather in Texas, Laura still enjoys playing water polo, being silly with her kids, and finding any reason to go on an adventure!

---