Austin Disaster Relief Network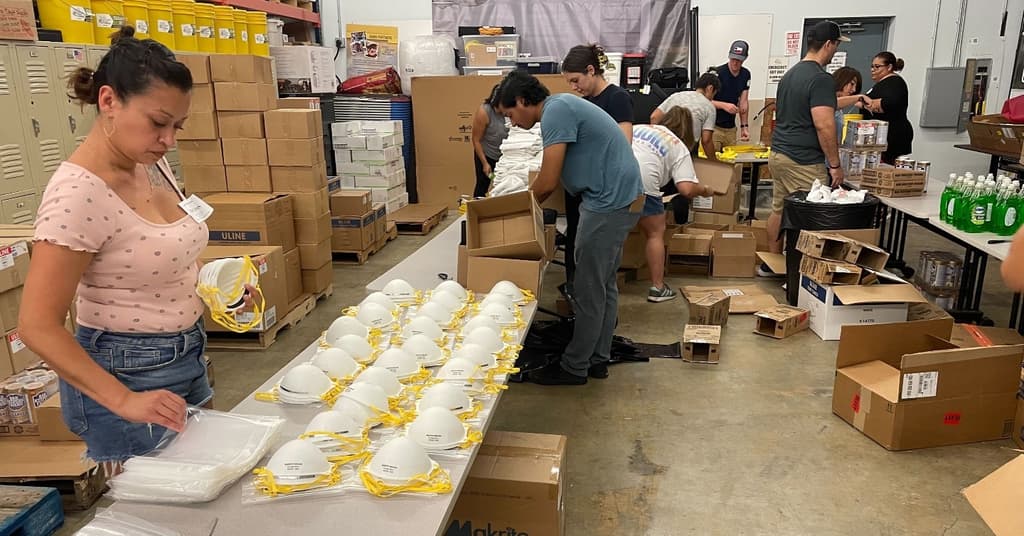 Austin Disaster Relief Network
Austin Disaster Relief Network is comprised of 175+ churches in the Greater Austin area that will meet the emotional, physical, and spiritual needs of those affected by disaster. It's required to attend an ADRN orientation in order to become a badged volunteer when disaster strikes.
---
Did you know that Austin, Texas is one of the most disaster-prone cities in the United States? According to an April 2019 analysis conducted by Redfin, Austin is ranked 5th in a list of the 50 most hazardous U.S. metro areas, right behind Los Angeles, New York City and Washington D.C. We live in a town that tops the list of cities most frequented by fires, floods, tornadoes, earthquakes, and hurricanes. Since 2009, the greater Austin area has seen more large disasters than in the last 100 years combined.

THREE WAYS TO ENGAGE, TRAIN AND PREPARE THROUGH ADRN

1. Attend a Volunteer Open House
Join ADRN on the First Friday of Every Month at ADRN Headquarters to learn more about their mission, and where you can engage.
Step 1: Attend Volunteer Orientation
Step 2: Complete Volunteer Application
Step 3: Complete Background Check
PRELIMINARY ADVANCED TRAINING
Community Emergency Response Team (CERT)
Critical Incident Stress Management (CISM)
Psychological First Aid (PFA)

PERSONAL PREPAREDNESS
American Red Cross First Aid with CPR/AED
Preparedness Peace Course

SPIRITUAL TRAININGS
Conflict Resolution in Times of Disaster
Psalms 91:1 (911)
Prayer, Care, Share
Way of the Master
Walking in the Spirit in Times of Disaster
Biblical Readiness

ADVANCED TRAININGS
Chaplaincy Academy
Disaster Relief Coordinator (DRC)
Disaster Relief Shepherd (DRS)
First Aid Safety Team (FAST)
HAM Radio
Call Center
---
Have Questions?
Clark Richardson

Missions Director

All Campuses

Clark Richardson

Missions Director

All Campuses

Clark is a Waco native and a Dallas Baptist University graduate. His non-traditional college and career track within the landscape industry and fundraising/development unknowingly prepared him for such a time as this. Over a number of trips to Uganda, God opened his eyes to how he could use his gifts and talents both locally and globally for the Kingdom. That led him to put his "yes" on the table in 2016, and the rest is history. He married up when landing his beautiful wife, Natalie, in 2010, and they have two children, Graham and Isla. He is a jack of all trades and master of none. He enjoys being a dad of two and when there is time, hunting, sports, dabbling with smoking meat, and campfires.

---