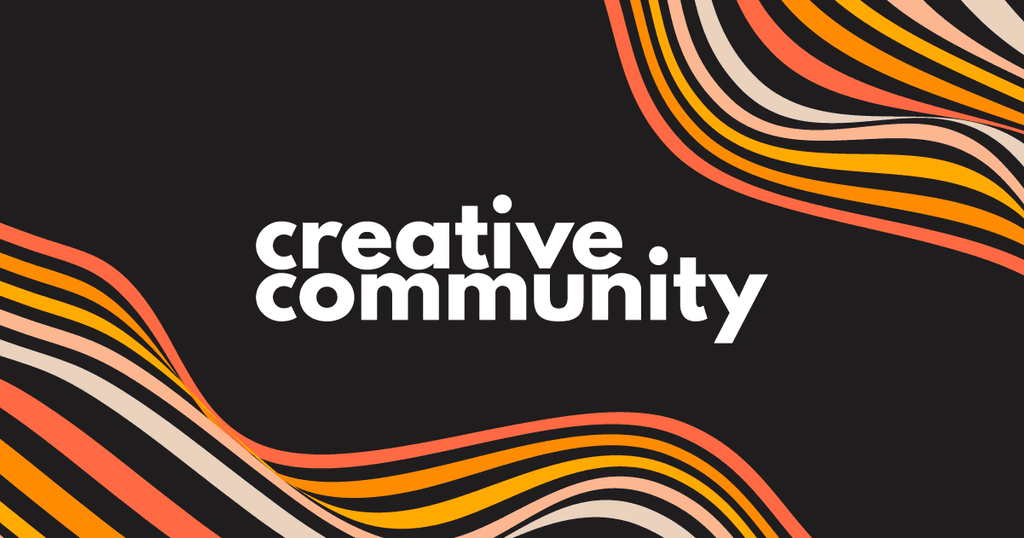 Creative Community
When
Mondays, 04.24 - 05.15 | 7-8:30pm
Campus
Where
Bee Cave Campus
Cost
$20
Creative Community is a weekly gathering of creatives for hands-on, interactive classes to learn and build skills with other people in our community. Join us this spring for classes ranging from art, design, songwriting, podcasting, and more!
Spring classes: Mondays, April 24 - May 15; 7-8:30pm | Bee Cave Campus | $20 (Scholarships Available)

---
Art Classes

Acrylic Pour Painting with Carolyn Boden | All Levels
Acrylic pouring is a fluid painting technique, where you mix different flowable acrylic paints using different techniques and apply them to a canvas. You'll create abstract art by tilting the canvas to change the flow process or swipe the paint with a tool. We will learn four techniques over four weeks. No experience or brushes needed! Just bring a canvas and paint each week.
Supplies to Bring:
4-6 pouring paints – choose various colors; one color needs to be white (include light and dark colors to create contrast, one metallic can be fun too!)

Painting smock, or wear old clothing

Created to Create with Sophia Testa | All Levels
Throughout scripture we see God called the Creator of all things. Because we were made in His image, we share in His attributes and therefore; by design, we are created to create. During this course we will explore the theology of creativity, worship, and ushering in New Creation through painting (Rev 21). All experience levels welcome, you don't have to "be creative" to join – this course is intended to be playful, honest, and not outcome focused
Supplies to Bring:
12x12" or 12x16" canvas

3-12 acrylic paints (3 fl oz. or larger, pick your favorites)

2-10 paintbrushes or painting knives

A roll of paper towels

En Plein Air: Outdoor Watercolor Painting with Alicia Leon | All Levels
Pack your sunhat and sunscreen as we paint around Austin Ridge using watercolors! We will enjoy fellowship together as we explore color and painting techniques to capture landscapes, architecture and plant life. Outdoor suggestions: hat, sunscreen, bug spray, water bottle, folding chair, umbrella or anything that makes you comfortable.
Supplies to Bring:
Cold press watercolor paper (the size that works for you)

Watercolor paint (Ultramarine blue, Phthalocyanice blue, Cadmium red Quinacridone rose or pink, Cadmium yellow, Hanza yellow. Tube or pan–your preference)

OR any watercolor set that works for you!

Watercolor brushes (1 or 2 inch flat; #2 and #4 round)
Optional Supplies:
Liquid frisket

Frisket remover

Masking tape

Visual Journaling with Lauren Robinson | All Levels
Does your mind ever feel like a junk drawer of scrambled thoughts, feelings, and anxieties you just haven't gotten around to cleaning out? In this class we will learn to tune into our inner state and explore creative methods for processing, expressing, and understanding our thoughts and emotions through sketching and other forms of visual art. Whether you consider yourself an artist or are convinced you don't have a single creative bone in your body, this class is for you!
Supplies to Bring:
Sketchbook (small, easy to carry)

Any utensils you prefer (pen, pencil, markers, crayons, etc.)
---
Cooking Classes

Becoming a Backyard Grill Master with Dennis Haire and Steve Kaminsky | All Levels
Built for the hobbyist or enthusiast, this class will dive into BBQ house favorites and take you from the meat market to the cutting board. You will learn flavor profiles and seasoning, fire control and temperatures, and techniques with recipes to help you master your backyard BBQ and become the envy of your neighbors this summer. Please Note: Weeks 2-4 will be hosted offsite.
Supplies to Bring:
Inexpensive Thermapens

Food temp fridge magnets

Tongs

Temperature guides

Iced down water

Extra chairs available

Cooking for Crowds with Ridge Kitchen | All Levels
Whether you are a beginner or an expert, cooking for crowds over 20 can become daunting and complicated. Let our Ridge Kitchen Captains show you how to plan a menu, shop, prep, and cook for a crowd. We will cover breakfast, lunch, appetizers, dinner, and dessert. Prepare for your hands to get covered in flour, your fingers to chop, and your taste buds to be wowed. The class will be hosted in our newly-remodeled kitchen!
Supplies to Bring:
Apron (extras available if needed)
---
Digital + Visual Classes

3D Printing, Design + Operation with Daniel Hagen | All Levels
From starting a design to holding it in your hand, learn how 3D printing can connect the digital and physical word! For the best experience, please bring a laptop computer.

Find the Frame: Storytelling for Video with Nathan Jennings | Intermediate-Advanced
Our eyes see the world differently than a director or cinematographer directs an audience to see the world. We first have to understand the story we are telling, and then we can craft what we want the audience to focus on or not focus on. In our time together, we will look at planning for a scripted scene vs run-and-gun doc style. Then, we will put it into practice.

Graphic Design 101 with Mary Riddle | Beginners
We will begin the class with an introduction to the elements and principles of design and in later weeks, bring that knowledge into Adobe Illustrator as we familiarize ourselves with the program and its capabilities.
Supplies to Bring:
Laptop and power cord with Adobe Illustrator

Notepad and pen/pencil

Photography with Vince Curletta | Beginner-Intermediate
You will learn, discuss, and experience using a camera to capture well-exposed images, and learn how aperture, shutter speed, and ISO can be used to capture quality images, with a special emphasis on photographing sports and events. This class will help you move from using fully-automatic exposure modes to understanding and using fully-manual exposure and doing it well.
Supplies to Bring:
Camera (DSLR or mirrorless) that allows manual exposure (phones are not recommended as your camera for this class)

Unlock the Secrets to Creating Viral Short-Form Storytelling with Joseph Johnson | All Levels
This class is designed to help you develop the skills and knowledge necessary to create compelling and effective brand narratives in the digital age. You will learn how to craft concise and impactful stories that capture the attention of your target audience and communicate your brand's values, vision, and unique selling proposition.

Stop the Scroll: Social Media Photography with Rob Mata | All Levels
With the saturation of everyone on social media it seems impossible for anything to catch your eye. This class will help provide tips and tricks on what to do to capture the attention of your audience. From preparation to shooting to posting, we will dive into how each step holds an important role to stopping the scroll.
Supplies to Bring:
Note taking instruments

Laptop or phone with Adobe Lightroom
---
Lifestyle Classes

Home Design Essentials with Jacky Johnston | Beginners
Learn how to revamp your home with design solutions for any space. This 4-week course will inspire you to get creative and teach you where to look for design ideas. You will also learn valuable tips and tricks to update your home environment.
Supplies to Bring:
Laptop with Pinterest account

Party/Event Planning with Hillary Coniglione | All Levels
This class will cover numerous aspects of throwing a great party, from birthdays to holidays and everything in between. You will learn how to design and decorate for your event, build beautiful floral arrangements, and even build out delicious charcuterie boards.

---
Performance Classes

Intro to Stand Up Comedy with Jackie Nash | All Levels
Ever want to try stand up comedy? Do friends and family tell you that you are so funny? Do you love telling stories or one-liners? Need some confidence and practice in speaking in front of a crowd? In this class we will work on joke structure and writing, stage presence and reading the audience, transitioning and timing, and finding your style. Whether you have experience or want to try for the first time, let's have a blast making some laughs!

Magic with Gabo Lozano | All Levels
Austin Ridge's own resident magician Gabriel Lozano will teach you how to get that "WHAT JUST HAPPENED" reaction from friends and family. Sleight of hand and upclose card tricks for all skill levels will be demonstrated and taught. But you have to promise not to tell anyone.
Supplies to Bring:
---
Production Classes

Intro to Recording + Tracking with John Potoker
More details coming soon

Live Sound
More details coming soon

Podcasting with Clint Hudson | All Levels
"You're listening to... (insert your podcast name here.)" Everyone loves a good podcast. In this class, aspiring podcasters will learn the process, best practices, and insider tips from seasoned podcast veterans and national podcast hosts. From content writing to editing, we will cover it all.

---
Worship Classes

Music Production in Logic Pro with Austin Ridge Worship | Intermediate-Advanced
Ever wondered what it's like to take a song that you've written, then given it life through audio production? In this class, we will spend time talking about production tips/tricks and how to make a song more than what it is. IMPORTANT: This class will be centered on working in Logic Pro X.

Songwriting with Austin Ridge Worship | All Levels
Take a song from concept to creation during our 4-week songwriting class. Learn how to write focused lyrics, memorable melodies, and singable songs. The first two weeks will be spent learning and writing as a group, and the final two weeks will be spent recording the song the class has written. Start from scratch and walk out with a finished song!

---
Have Questions?
Kelly Laney

Worship Arts Ministry Assistant

Bee Cave

Kelly Laney

Worship Arts Ministry Assistant

Bee Cave

Kelly is a native Texan who graduated from the University of Texas at Austin in 2002 with a nursing degree. She met her husband, Shawn, while working at Brackenridge Hospital. They have two children, Grace and Luke. Kelly enjoys running, gardening, and spending time in the Colorado mountains. After working in a variety of fields that included nursing, residential real estate, and as the clinic manager for a general surgery practice, she is grateful to be using her skills to serve Austin Ridge.

Lauren Moore

Communications Ministry Assistant

Bee Cave

Lauren Moore

Communications Ministry Assistant

Bee Cave

Lauren was born and raised in Vermont. She moved to Austin to attend Concordia University Texas in 2012 where she studied Business Management and took religious education classes. After graduating, she went into the event planning industry. She has always been passionate about ministry and is excited to be working in a church setting again. She is recently engaged and when not planning for the wedding she enjoys game nights, puzzles, and country dancing!
---